Client
Kreinbacher Birtok Kft.
Kreinbacher winery

Kreinbacher winery website.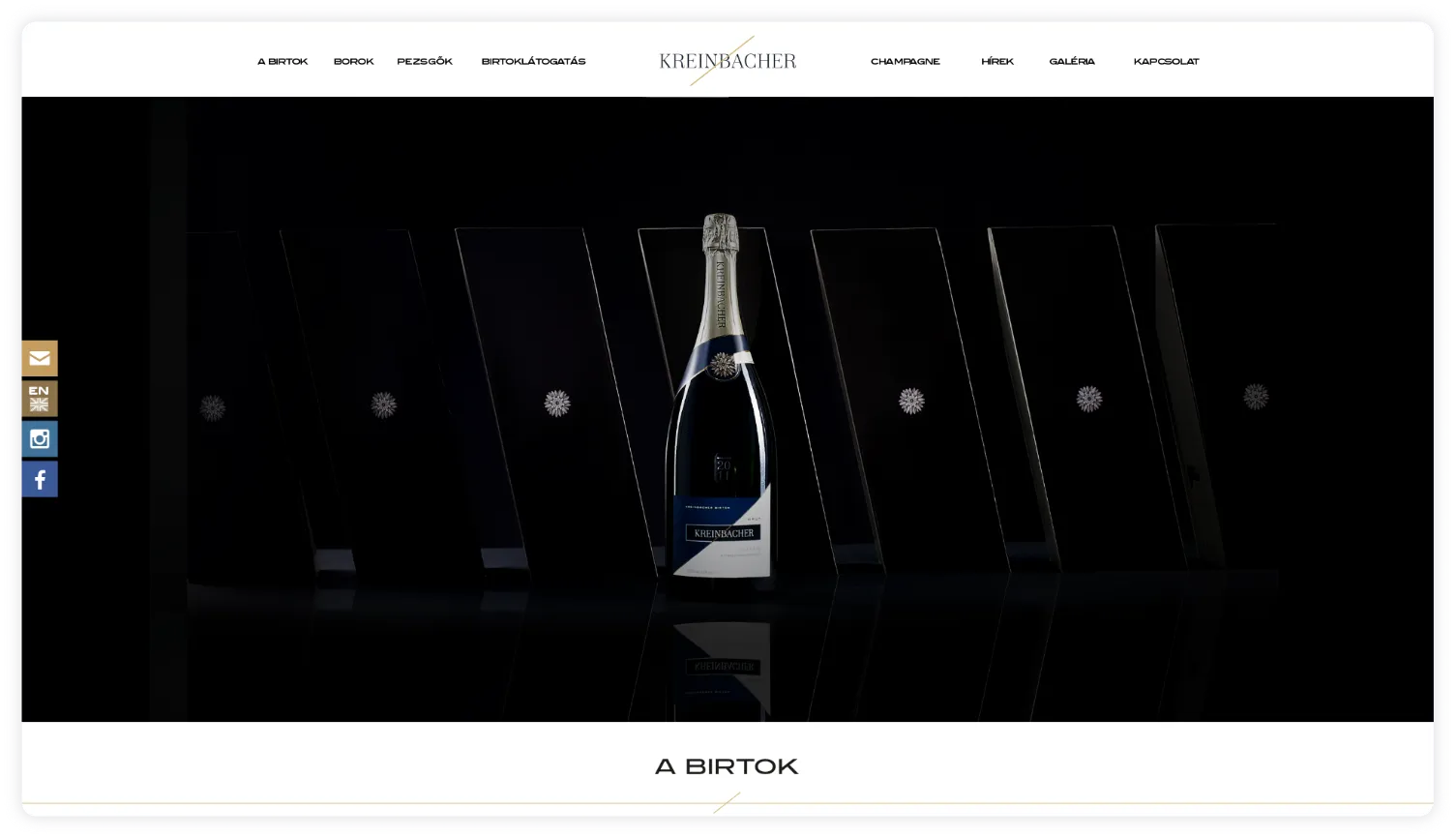 The Kreinbacher website is a classically design-oriented project, making first-class frontend programming the top priority. The quality of the user experience and design is best demonstrated by the fact that it won the VinCe Best Winery Website design award immediately upon launch.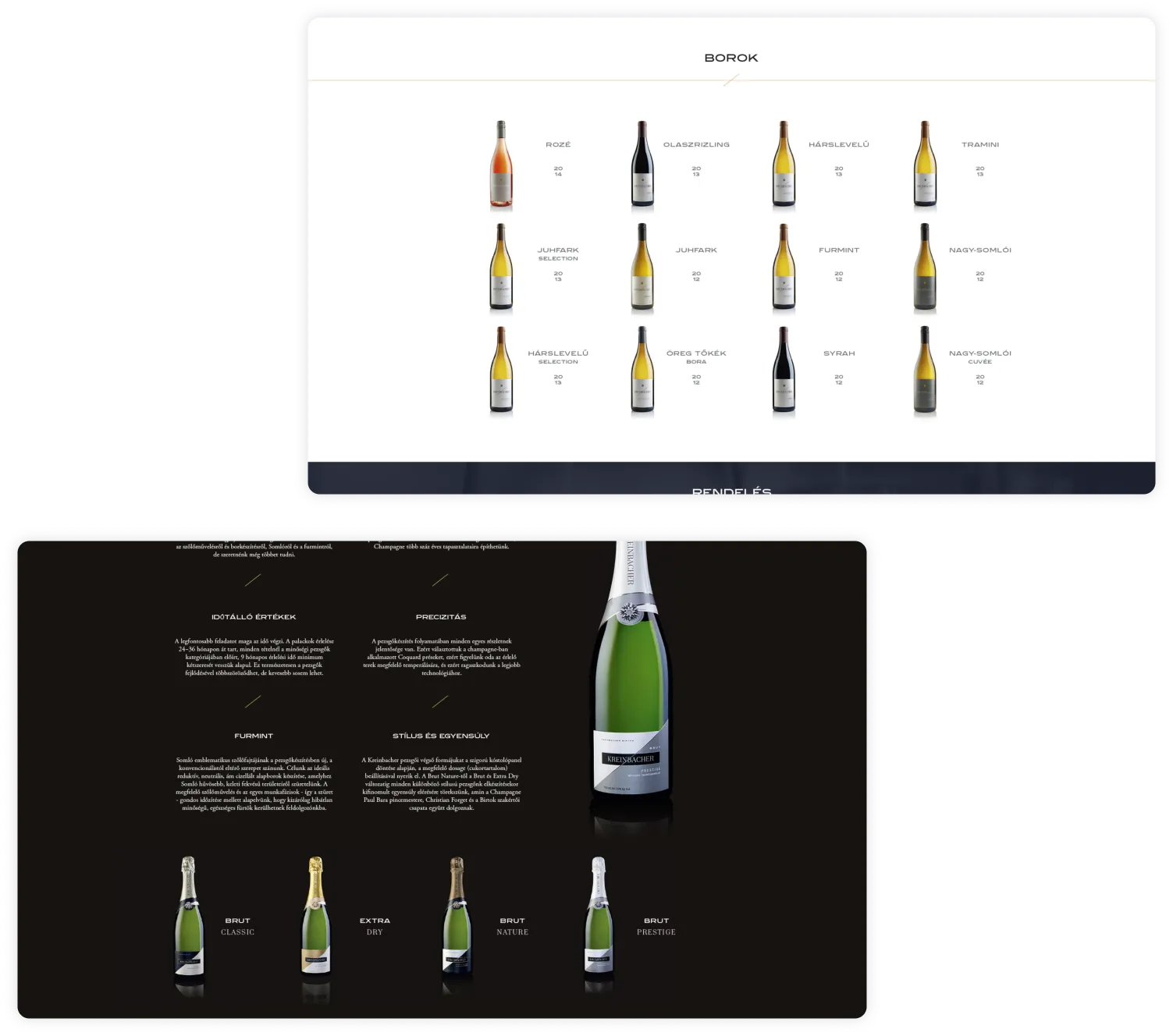 Technologies used
ASP.NET MVC, Orchard CMS