More than a company

To meet the highest information security standards across our operations, we have developed and continuously refined an information security protocol that is in full compliance with MSZ ISO/IEC 27001:2014.
We have acquired the highest available (GOLD) status of Microsoft competencies.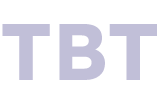 We possess a Facility Security Clearance With No Storage Capabilities ("Egyszerűsített Telephely Biztonsági Tanúsítvány").