Client
Ford Közép- és Kelet-Európai Értékesítő Kft.
Ford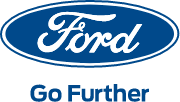 Check out how our work has helped choose the Ford vehicle right for you! Configure a Ford of your choice at one of our Eastern or Central European dealers.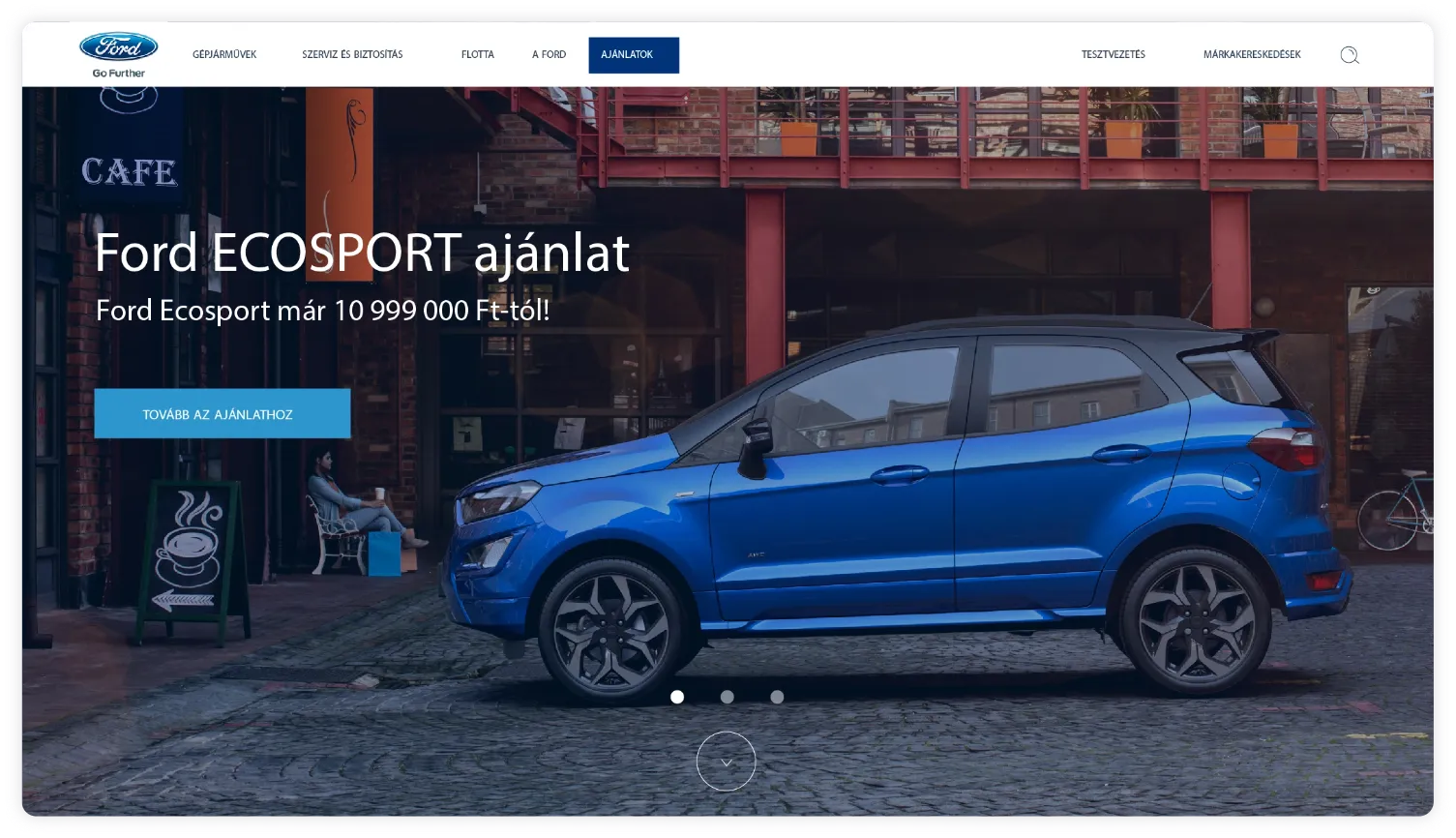 In the course of reworking the EDM portal system of the Central and Eastern European region for Ford Motor Company, we implemented a solution that is able to serve more than 20 markets at the same time. The development was .NET based with an Orchard CMS backend. In addition to the development of the portal system we are responsible for its full-scale operation and support.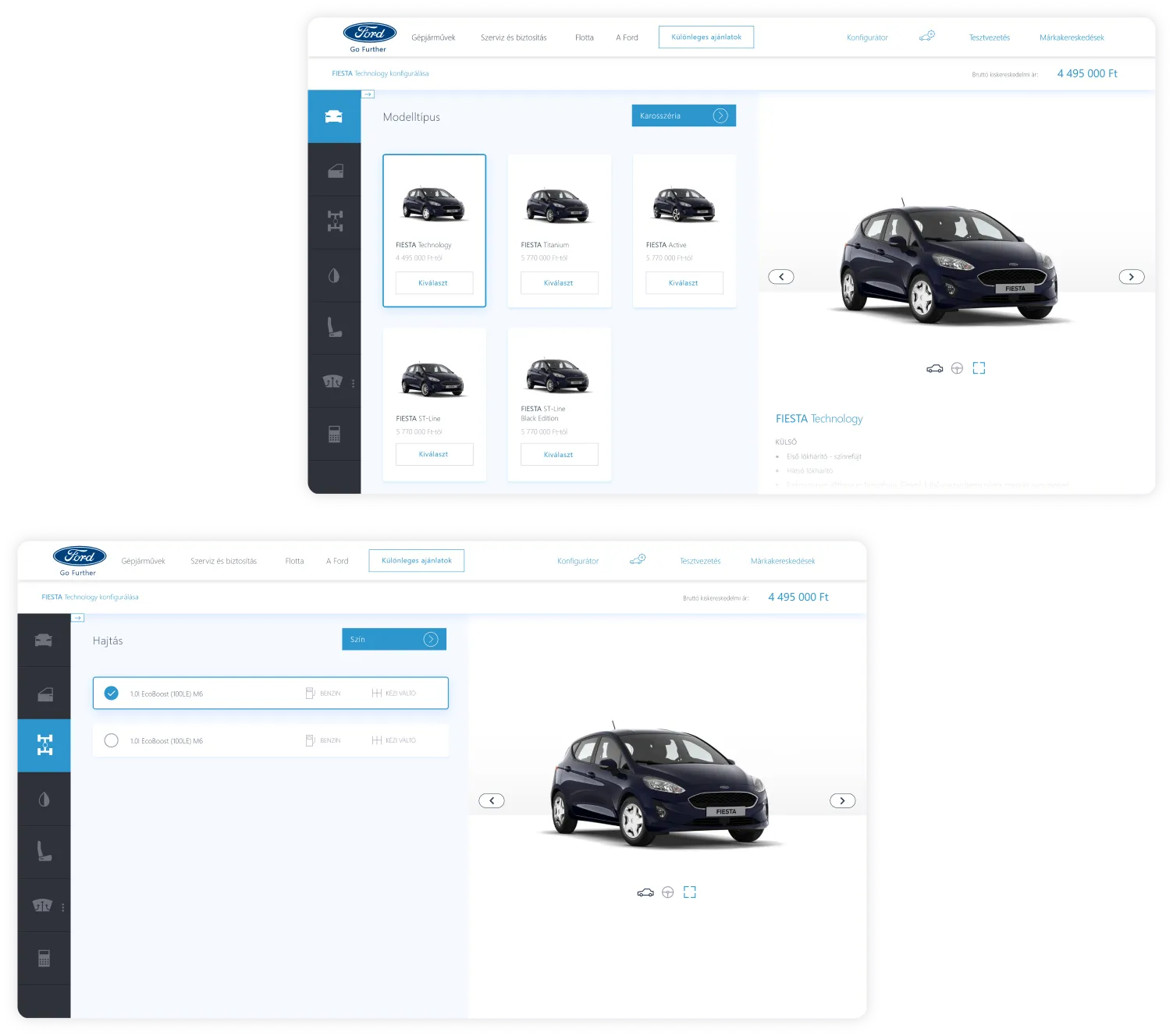 Technologies used
ASP.NET MVC, Orchard CMS